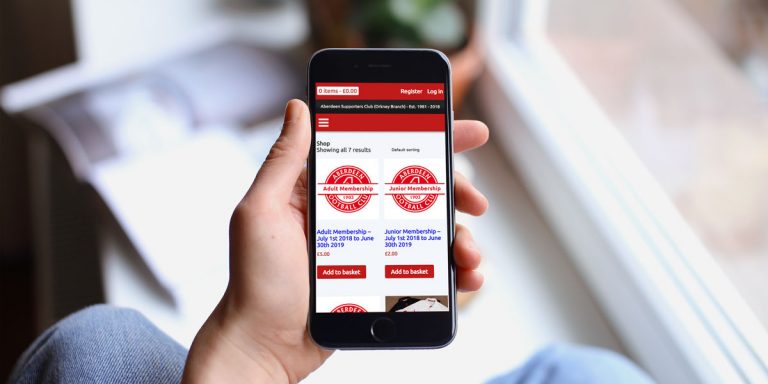 Services provided:
Web design & development
Hosting
E-commerce
Email
The Orkney Dons is an Orkney-based Aberdeen FC supporters club.
They needed a website to keep their community of members up to date with information about club trips and events, as well as news about their favourite team.
The website hosts a number of interesting features, such as league tables, social media integration, and a fully functioning shop on which to sell all their merchandise.