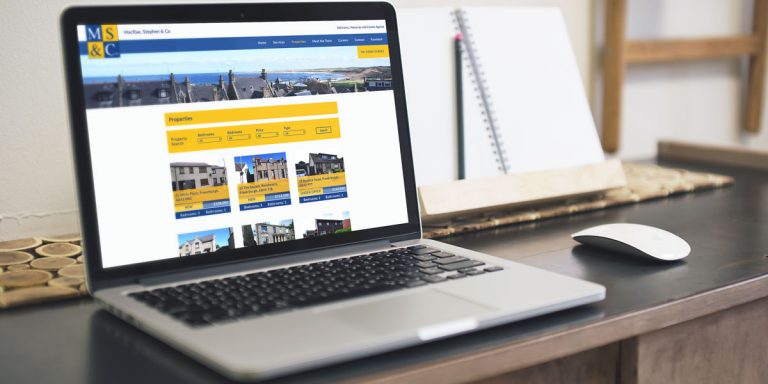 Services provided:
Web design & development
Hosting
Macrae, Stephen & Co. is based in Fraserburgh, and needed their property website redesigned and brought up to date.
As they are not locally based, we made sure to keep in constant contact via email and telephone to keep them updated on the process of creating their new website.
One of the main functions of the website is to allow users to search through the list of available properties, so with this in mind, we focused on building the website to make this action as simple and straightforward as possible.
The finished product is a clean and bright website that shows off their services, as well as the people behind the Fraserburgh-based business.