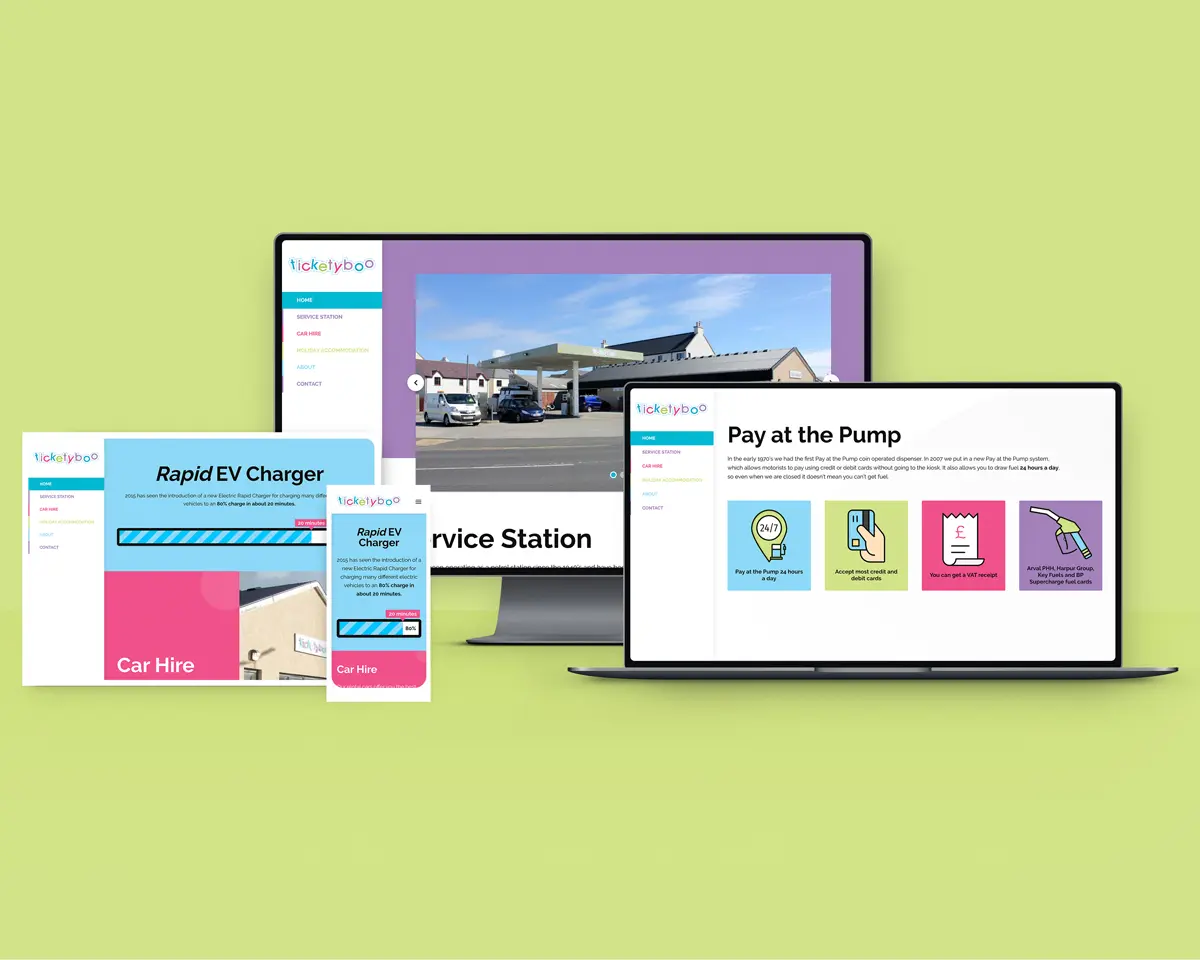 Services provided:
Website Design & Development
Domain Registration
Hosting
The website needed modernising and it was important that the client should be able to login and make changes to the content when needed. The previous website made it so they had to go through their designer in order to have any of the text or images changed. This caused delays and ended up in having outdated content that was no longer relevant on their website.
The new website has been built on a content management system that allows them to login to and make changes whenever they want. The changes they make are reflected instantly on the live website.
It was a fun website to design. The Ticketyboo logo is very bright and colourful which made for an exciting colour scheme to fit into the design. That, in combination with a number of animated transitions, really helped to bring the website to life and give it a bit of character.