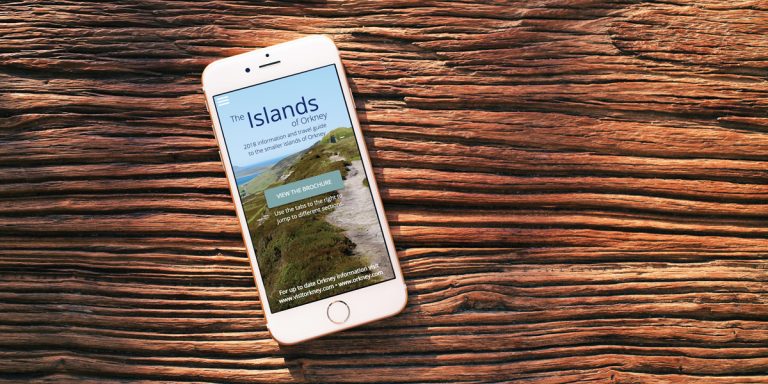 Services provided:
Web design & development
Hosting
Domain registration
We are asked to create a website to accompany the launch of the latest edition of The Islands of Orkney brochure. The website acts as an interactive index for a digital edition of the brochure. Visitors can quickly jump to different sections of the brochure using the navigation tabs down the side.
The website serves as a starting point for something that will be developed on over time, adding more content and interactivity.