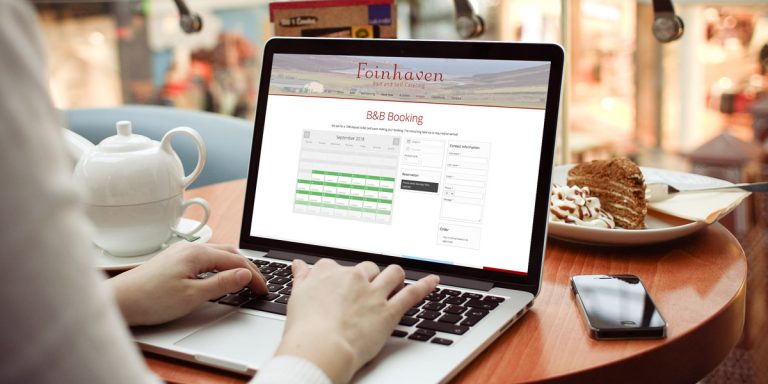 Services provided:
Web design & development
Hosting
Email
Booking System
Margaret Wishart from Foinhaven B&B and Self-Catering contacted us to create a new website for her business. She already had an existing website hosted with us, but it was very outdated and in need of modernising. She wanted to be able to put all the necessary information about her business on her website along with images of the surrounding area. Margaret was also interested in being able to take bookings for her B&B and Self-Catering flats through the website. The finished website covers all of Margaret's requirements. It has four integrated booking calendars for her different accommodation options, as well as relevant information for each. There is also an easy to update image gallery and a guestbook where guest comments can be published.
We provided Margaret a full user guide to help maintain her website, but also had a few one-to-one sessions to help give a better idea of how to use the website's admin panel.