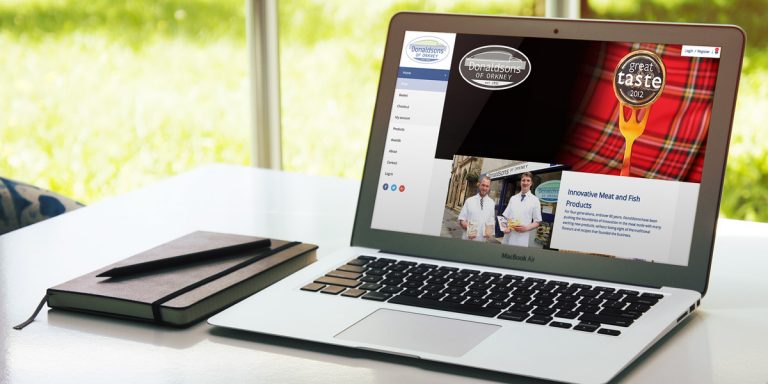 Services provided:
Web design and development
Hosting
E-commerce
Donaldsons of Orkney approached us about creating their new website. They were looking for a modern website to better show off their range of produce. We came up with a design that was clean and put focus on the images of their great produce. It was vital that the website had to be easy for them to update. Therefore we made it so the images and text on every page could be easily changed. We supplied a complete user guide for the website to help them to maintain it themselves.
During the development process, we also helped with transferring their domain name to our account and set up their hosting space on our dedicated server. Having all areas of their website with Orknet allows us to help, manage and provide support for any issue that may arise.